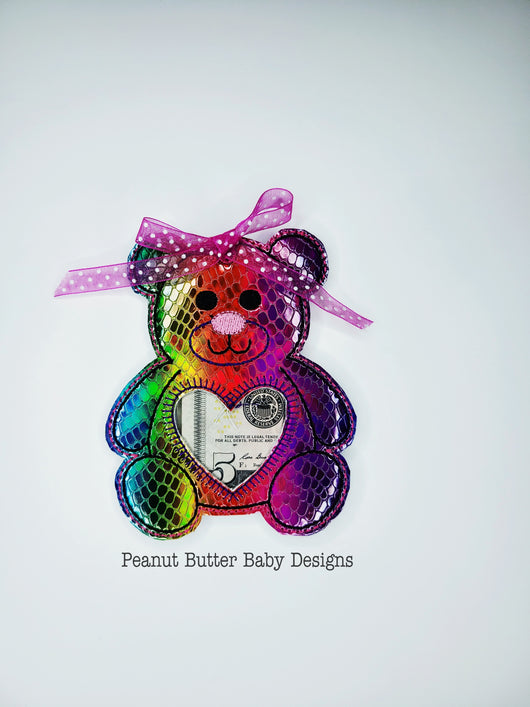 Bear Treat Holder
Regular price $8.00 $5.00 Sale
Super Cute vinyl or felt cat treat holder, perfect to hold money, candy or gift card.
These vinyl or felt cats are perfect for Valentine's day, classroom treats or birthday parties.
Top layer is embroidery vinyl or Felt, backed with felt and a clear vinyl stomach to show off a sneak peek of the gift.  
Please leave a note if you would like to choose the color of ribbon.
*No candy, money or gift card will be shipped with these.  The puppy and ribbon will be included.
Approx. Size: 5" x 5"